Warco Industrial provides our Customers with premium low cost, safe, integrated mechanical services for heat transfer equipment. We've created Skiron Industrial Services Ltd, through which, we self-perform all mechanical services for heat transfer equipment maintenance and repairs. Our skilled and experienced crews manage and perform scopes of work related to all heat transfer equipment for both field and shop maintenance services. Like our high pressure service, we ensure that our recruitment and in-house training program provides personnel to deliver predictable and repeatable safety and quality results.
Heat Exchanger Services
Skiron Industrial Services field services include:
Equipment isolation and blinding
Disassembly and reassembly of components
Bundle extraction and installation
Jack and roll of equipment
Bolt torquing and tensioning
Air and hydro pressure testing
Management of cleaning for bundles, components and shells, heat treatment, NDT and Inspection.
Heat exchanger repairs:

Tube plugging
Tube replacement
Weld-overlay
Gasket face repairs

Completion of turnover documentation.
Heat Transfer Equipment Focus
Skiron Industrial Services knowledge of equipment includes Industrial markets such as Power & Utilities, Oil and Gas, Petro-Chemical and Pulp and Paper. We support the industries that power the Western Canadian economy and lend our expertise to maintain these vital industries. Our knowledge and expertise is applied to equipment that includes:
TEMA Design
Shell and tube heat exchangers, U-bundle, Hair-pin, Re-boilers, etc.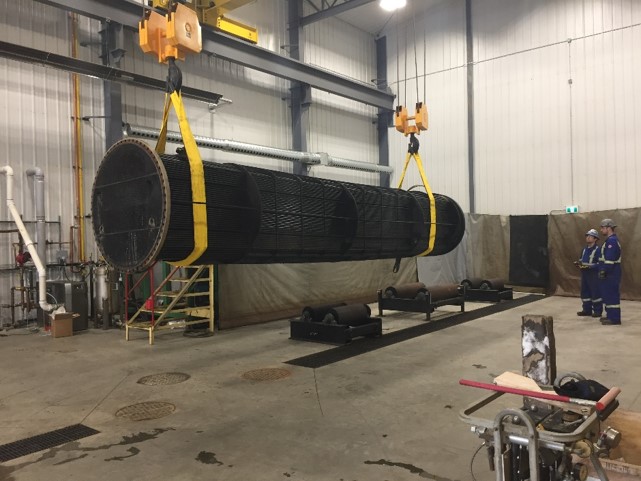 Air Coolers
Aerial cooler tube replacements, header box repairs, plugging, gasket replacements